Healthcare Leadership Team
Ryan Call, Compass Founder, President & CEO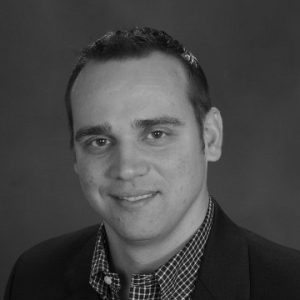 Ryan's Experience
Ryan has over 20 years of results-driven experience in a variety of life science roles which include portfolio organizations with ACON Investments, Ampersand Capital, and AIT Laboratories. His work within the healthcare industry has touched many functional areas, including business development, sales, project and program management, quality compliance, procurement, product development, regulatory, cost containment, organizational leadership, and account management.
A proven operator  and relying on this experience, Ryan has helped organizations navigate the complex terrain of healthcare.  He has delivered fresh insight to drive sales, refine vision, improve efficiency, evaluate opportunities, and increase profitability.
Prior to starting Compass, Ryan served in the U.S. Army for eight years where he was a member of the 82nd Airborne Division, where he achieved the rank of sergeant. Upon being honorably discharged, he went on to complete his Bachelor Degree in Organizational Leadership and Supervision at Purdue University.
Ryan's Perspective
"Over the past 20 years, I have had some unbelievable opportunities.  Engaging with various business types, including single proprietors, investment companies, and small start-ups, I have had the privilege of working with some amazingly talented individuals.  These people have had an incredible impact on me and have taught me so much.  Looking back, I can see the effects of their influence along my career path as I have grown and advanced professionally and been able to impact the profitability and sustainability of the organizations I've worked with. My interactions have shaped and molded my skill set into what it is today and have provided a path for me to lead others to success. Just as so many individuals have positively impacted me, I want to impact others in the healthcare industry by sharing the knowledge and insights I've amassed.  If you are an organization or individual that is not afraid to be a market disrupter and desires to always put patient care first, then I, along with my team, look forward to working alongside you to achieve your goals."
To learn more about our team, connect with us on LinkedIn or send us a quick email.