Providing Healthcare Solutions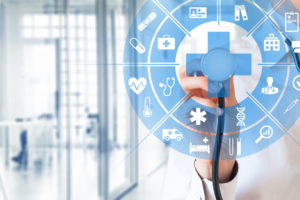 The seasoned professionals at Compass Medical Solutions work with specialists within our affiliate networks to form exceptional teams. Drawing on our extensive expertise throughout the healthcare industry, we have the capabilities to formulate and implement the right strategies for your unique challenges and opportunities.
Some of the services that we offer include:
Consulting Services — Helping healthcare organizations to grow, improve, and overcome the challenges they confront.
Ancillary Services — Assisting ancillaries and those who utilize ancillary services to operate efficiently and improve patient care.
Managed Services — Helping your practice address problems and evaluate opportunities to increase profitability and efficiency while advancing patient care and satisfaction.
Procurement Support — Connecting clients with the right suppliers to increase efficiency and deliver value-based procurement.
Administrative Services – Driving increased efficiency by providing administrative  and revenue cycle services.
To learn more about the experts at Compass Medical Solutions and our capabilities, contact us.