Better Results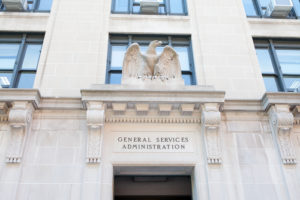 Like a machine with many interconnected working parts, healthcare organizations (both private and government-funded) depend on the smooth operation of multiple interrelated systems. A flaw in one system can have problematic ripple effects throughout an organization. That is why Compass Medical Solutions offers a wide range of healthcare consulting services to address issues across a variety of functional areas. We have the in-depth know-how and innovative ideas to solve problems and deliver better results.
Improving Productivity
Physician practices, hospitals, clinical laboratories, and healthcare service providers working to improve productivity will benefit from our broad-based industry knowledge. Whether the goal is to streamline processes to eliminate administrative inefficiencies and cut costs or to develop a better way to train your staff and ensure compliance, we can help. Our familiarity with many facets of the healthcare industry makes us a valuable partner in tackling issues as they arise and preventing problems before they begin.
Sales Support Services
Sales are an essential function for many healthcare organizations. Compass Medical Solutions provides sales support services, including the following:
Sales Management – We can provide general oversight of your entire sales strategy and execution or management of individual, defined areas of concern. In addition, we can manage your sales department on an interim outsourced basis.
Growth System – If you are ready to grow, we will help you create a plan to get from where you are to where you want to be.
Execution System – A great plan is sure to fail without proper execution. We will help you put your plan into action.
Training Development and Implementation – We can help you establish and implement a training program that equips your staff with the information they need.
Hiring System Install and Implementation – The right people are a vital piece of your strategy. We will help you find and hire the best employees as well as retain and motivate your staff.
Business Development – We will help you formulate a business development plan based on an analysis of your existing business, your industry, and the abilities of the staff.
Sales Channel Development – We will work with you to outline strategies and construct and manage networks in order to maximize results.
Compensation Development and Planning – We work with you to design compensation plans that represent your organization's culture, values, and business strategy and will be embraced by your team.
Sales Strategy Development – Before you can sell, you need a plan.  We will help you develop an effective strategy to drive revenue.
Other Administrative & Support Services
Healthcare entities may require a whole host of administrative and support services. Compass Medical Solutions draws on our depth of knowledge to help our clients with any administrative or support needs. Some common services we provide include the following:
Credentialing – We can help practices and organizations like laboratories acquire credentials with individual insurance companies.
Billing and Coding Support and Review – We can help you eliminate inefficiencies and increase productivity within your billing and coding departments.
Compliance Policy Development and Training – We will help to develop appropriate policies as well as a comprehensive training plan to ensure ongoing compliance.
Contract Management – We can oversee your contracts and make sure your interests are being served.
Vendor Management – We can help connect you to the appropriate vendors and manage your relationship with your vendors.
Logistical Support – Compass Medical Solutions leverages our extensive experience to help your healthcare organization operate smoothly and efficiently.
To learn more about our capabilities, contact us.