Assisting with Managed Services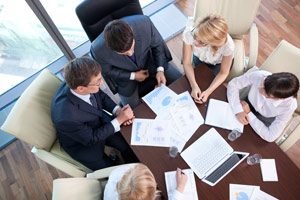 Most healthcare providers and  organizations have some services that they do not perform in-house, but rather delegate to an outside provider. Compass Medical Solutions can help our clients to connect with reliable partners who can be trusted to perform these managed services. When finding managed service partners for our clients, we always work with our clients' best interests in mind, looking for efficient and cost-effective solutions that will benefit our clients.
Commonly Used Services
Compass Medical Solutions provides consultative managed service solutions that help our clients to find and direct beneficial partnerships with service providers. Some common services which we assist our clients with include:
Medical Waste Management and Destruction Solutions– It's important to get rid of medical waste right away and in the right way. We will help you formulate an effective plan for disposing of medical waste.
Procurement – Getting necessary supplies and equipment at the right price is important. We will help maintain inventory and keep costs low.
Supply Chain– Healthcare supply chain management can be a very complex task. Let us help to simplify it for you.
Cost Containment– Everyone is under pressure to reign in costs. We'll apply our broad experience to help you find opportunities to reduce costs and eliminate waste and fraud.
To learn more about our capabilities, contact us.