Organizational Leadership
Blazing the Trail to Success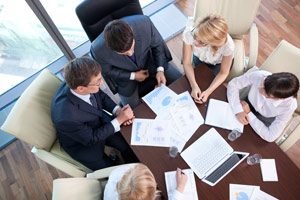 An organization is only as good as its leadership.  Profitability, growth, and overall success are impossible without an effective executive team and corporate structure. Compass Medical Solutions combines our industry experience with an outsider perspective to deliver fresh insights into executive leadership and operational structure.  Our leadership consulting services will  help you to prepare and equip a winning team.
Leadership Consulting Services
Compass Medical Solutions will work with you to assess your executive leadership needs and determine how we can help.  Our flexible approach allows us to tailor our capabilities to best suit your needs.  The following are examples of some services that our clients commonly require.
Executive Leadership Support – We provide guidance and support for top-level leaders. We can also help you develop a strategy for assembling an effective leadership team.
Outsourced Interim Leadership – If your organization is in a time of leadership transition, we can provide executive support on an interim basis.
Operational Support – We can help you evaluate how your organization works and how it can function more efficiently.
Opportunity Assessment – When you are considering an opportunity to bring additional value to your organization, we can provide you with a robust analysis that is both informed and objective.
Policy Development/Control – With a thorough understanding of the legal and regulatory environment of the healthcare industry, we will help your practice evaluate its policy compliance.
Vision Casting  – We help industry leading healthcare operations establish their vision, setting their direction and formulating strategic goals and objectives.
Execution Planning – We help you execute your business goals by identifying your objectives, setting organizational accountabilities, determining meaningful performance metrics, and prioritizing projects to deliver set objectives.
To learn more about our capabilities, contact us.